3355 posts since 21/06/12


Discuss
1454 posts since 02/03/13
lol


Enix used my likeness to design the Hero of Dragon quest viii...XD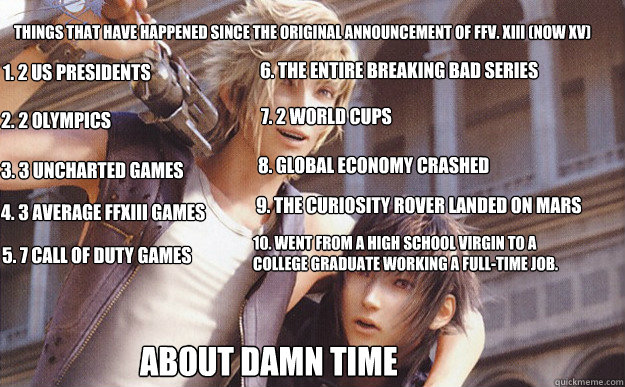 3398 posts since 18/09/12
8052 posts since 19/08/10
Amazed I didn't spot that, I've been looking at Metacritic every day.

Bet with man-bear-pig. I won.
Bet with riderz13371. I won.
247 posts since 18/08/13
9674 out of 100? Christ, game of the year all years
10781 posts since 02/08/09
Not entirely on topic, but thanks to you I'll check Gravity closely now.

1754 posts since 20/12/12
3355 posts since 21/06/12
Ponyless said:
9674 out of 100? Christ, game of the year all years

Correction, it is
96 out of 100.
---74