*edit*
I added a poll which I'm just kidding about, btw. The rest of the post isn't a joke though. 3DS vs Vita is serious business. How do you add smiley faces?
--
I own a 3DS, 3DS XL, and a Vita. Both have good games, while I feel the Vita has better games and is a better value. I wanted to post a detailed opinion piece comparing both systems.
Cost and build

The 3DS has multiple variations. Either the 2DS coming out soon at $129 that removes a few features, such as speakers(has in ear headphones included) and the 3D, the regular 3DS at $179, and the 3DS XL at $199.
Never using a 2DS I can't say anything about that, but if you have the choice between a 3DS or a 3DS XL, go with the XL. Except for maybe my left hand, my hands aren't very big, but the regular 3DS has many problems that make it uncomfortable to play longer than 30 minutes. The XL on the other hand isn't uncomfortable at all and in addition, the screens are 40% bigger.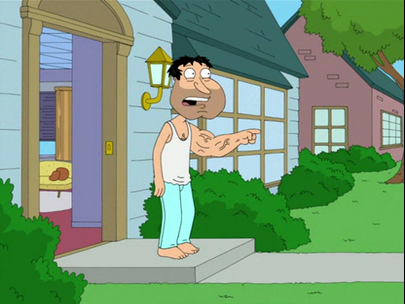 Backwards compatibility is available on the 3DS with all DS games, but there's a noticeable drop in quality since it doesn't upscale. You can reduce the size of the resolution by holding select before starting the DS game but it will be 60% of the already small screen size. With the XL being 40% larger, the size of the DS game will be that of the regular 3DS screen size if you reduce the resolution. Pick your poison, but in the end, I feel the lower quality and slightly washed out colors are better than almost half the screen size.
Sound quality on both the 3DS and XL doesn't go very loud and it's poor. It's also a cheap LCD so don't think of playing it anywhere near natural liight if you want to see what you're doing.
The Vita has recently received a price drop to $199 and this is for all models. Whether you purchase a Vita by itself or one of the bundle packs with Call of Duty/Madden and a memory card, you're still paying the same price.
The Vita doesn't have the issue with comfort but the analog sticks are slightly closer to the buttons than I would have liked and are very sensitive. While it's not often you'll touch the sticks there's the rare time that your thumb will slightly tap one and cause an issue.
Sound quality is good and the 5 inch OLED is beautiful. The Vita can be played in natural light.
Games, backwards compatibility, etc.
3DS and Vita games both cost up to $50 with most games releasing at $30-$40.
3DS backwards compatibility is both physical and digital through the virtual console, which while there are a few good games here and there, it's lacking. The 3DS virtual console only seems to have NES and Gameboy games as well. Every single DS game is backwards compatible but since the DS doesn't upscale, it takes noticeable hit to quality unless you reduce the resolution which you then need a magnifying glass if you want to play the game.
Vita backwards compatibility is digital only. Not all PSP games have received a digital release so some good titles are missing, in addition, not all of what's available is playable on the Vita. Most of the best PSP games are playable on the Vita though, most PSX games, most PSP PSN games, and all Minis. Anything backwards compatible upscales to the Vita's highest resolution, so the quality is much better. Load times are also quicker than even the PSP Slim.
http://www.youtube.com/watch?v=9w4t1ef7ETg
As a new Vita owner, if you're interested in a variety of quality games that you can have with you at all times, I'd recommend getting Sega Genesis Collection and Capcom Classics Collection Reloaded. 40+ games in which over half are quality titles. Each game costing $9.99 each. For every Vita owner I'd also recommending paying $50 and signing up for PS+. Whether you own a PS3 or not it's still worth it, as you'll get 24+ games that are playable on the Vita throughout the year.
While both the 3DS and Vita have backwards compatibility, the library that the Vita has to pull from, even in its incomplete state far outweighs that on the 3DS. Prices for digital games on the 3DS are a ripoff as well. $4-$5 for Gameboy and NES games, while PSX titles are $6, a few premiums mostly Square Enix being $10, and most PSP titles are $10-$20.
-
Both 3DS and Vita have a wide variety of games, but the Vita titles are overall better. Most of the quality Vita titles might be ports or multiconsole title, but what are you going to do? Bring your PS360 and TV with you wherever you go? The PS Vita is a portable console. Keyword. Port.
Fighting
3DS - Super Street Fighter 4, and Dead or Alive Dimensions.
Vita - Street Fighter x Tekken, Ultimate Marvel vs Capcom 3, Mortal Kombat, Blaz Blue Continuum Shift Extend, and Dead or Alive 5 Plus.
If you're interested in fighters, right now there's a better variety of titles that are good. Mortal Kombat has the same story mode as consoles and a more stable online, also has a new challenge tower. The Vita versions of SF x Tekken, Blaz Blue Continuum Shift Extend, and Dead or Alive 5 Plus have cross platform play so PS3 and Vita owners can play against each other.
2D Platformers

3DS - New Super Mario Bros. 2, Cave Story 3D, Lords of Shadow: Mirror of Fate, Sonic Generations, Rayman Origins, and Shinobi.
Vita - Little Big Planet Vita, Rayman Origins, and Rayman Legends.
I haven't played Rayman Legends, but with Origins being a good title, I'm going to make the assumption that it is as well. The Vita version of Origins is better with the ability to zoom in and zoom out the screen. Little Big Planet Vita is just as good as LBP2 and adds features to the creation tools. 3DS has a better line up with 2D platformers, although Vita's line up of 2D platformers isn't bad.
3D Action/Platformers
3DS - Super Mario 3D Land, Lego City Undercover, other Lego games.
Vita - Gravity Rush, Ninja Gaiden Sigma Plus, Ninja Gaiden Sigma 2 Plus, and Jak and Daxter Trilogy.
I personally think Assassin's Creed is garbage, so I didn't list it, but there's a lot of fans so I'm mentioning it. The Vita has every garbage Lego game the 3DS has except Lego City Undercover, and Lego City Undercover is yet another crappy Lego game which for some reason there are fans of. The 3DS really has nothing like the Ninja Gaiden Sigma and God of War combat systems which cuts away even more at the diversity of the libary, With Super Mario Land 3D being the only decent game in comparison to games like Gravity Rush, Jak and Daxter Trilogy, and the Sly Cooper game(which I've never played so didn't include them either,) Vita easily has the better games for this section.
Racing
3DS - Mario Kart 7, and Sonic and All Star Racing Transformed.
Vita - Wipeout 2048, Need For Speed Most Wanted, Modnation Racers, and Sonic and All Star Racing Transformed.
I'm not really a fan of Mario Kart 7 penalizing the player for being good, so that in itself is a problem. Modnation Racers, while only being an okay game, does have track, character, and kart creation, something that other kart racers don't have, giving the game an endless amount of replayability. Wipeout 2048 is easily the best racer on this list and the only possible game Nintendo could release that would actually compete would be an F Zero. Wipeout 2048 is a skill based racer and while it includes weapon pads(and defense pads,) racing is going to take priority over any luck you might have with the weapon pads. If you own purchase Wipeout HD/Fury for the PS3, all tracks and challenges are available free for Vita version and vice versa, so basically Wipeout HD on the Vita as well.
Shooters
3DS - Kid Icarus Uprising, Star Fox 64, Resident Evil Revelations, and Resident Evil Mercenaries 3D.
Vita - Uncharted Golden Abyss, Killzone Mercenary, and Unit 13.
Kid Icarus Uprising is similar in style to Star Fox with the ability to use the touch pad only. I've never played it, but have heard it's a good game. Resident Evil Revelations is your new take on Resident Evil style gameplay, and while it's the best looking game on the 3DS, that doesn't necessarily mean it's a very good game, because it's not. Mercenaries 3D is just what you'd assume, the Mercenaries mini game being sold as a full retail game and gets boring fairly quickly. Uncharted Golden Abyss, while not being developed by Naughty Dog, feels just like playing an Uncharted ,with portions of the game forcing you to use the touch pad. Just like Uncharted 1-3, the combination of story and gameplay was more than good enough for me to replay through on hard then crushing difficulties. Sully is my favorite character, but as not to spoil anything, I'll say that Dante is up there with my favorite characters. Unit 13 consists of 40-50 shooting and stealth missions that last between a few minutes all the way up to 20 minutes. Killzone Mercenary, based on beta gameplay alone, is one of the better Call of Duty clones, being more enjoyable in the way it plays than any of the Call of Duty games, and even more enjoyable than Killzone 3 in my opinion. All of the Vita games in this list are better than the 3DS games I've listed.
RPG
3DS - Shin Megami Tensei 4, Devil Summoner Soul Hackers, Fire Emblem Awakening, Tales of the Abyss, and Etrian Odyssey 4.
Vita - Persona 4 The Golden, Disgaea 3, Atelier Totori, Atelier Meruru.
So far the 3DS is has better RPGs altogether, but not by much. Shin Megami Tensei 4 is the best RPG on the 3DS, and while it's a great game, I was disappointed and feel that Persona 4 is a better game. The Disgaea games have a lot of content, but they're less about skill and more about grinding to get where you want to be. The Atelier games gameplay is more time management and quest completion rather than than combat, but overall they're fairly good games. The 3DS has more RPGs and they're overall better, so it's got a slight lead.
Action/Adventure, Stealth, Hunting, Other
3DS - Monster Hunter 3 Ultimate, Luigi's Mansion, Metal Gear Solid 3, and Animal Crossing.
Vita - Ragnarok Odyssey, Soul Sacrifice, Metal Gear Solid Collection.
Monster Hunter is a fairly repetitive game where you repeatedly go to the same areas, fight the same enemies completing quest by quest, going to different areas, still fighting the same enemies, all the while upgrading your weapons as acquire better materials. Ragnarok Odyssey is similar, but even more boring. I've heard Soul Sacrifice is good from people who have played it, but Im not interested in yet another hunting game. Metal Gear Solid Collection includes the second game and the third game at a minimum framerate of 30fps while the 3DS version can't get aboe 20fps. The 3DS version also doesn't include Metal Gear 1 and 2 while the Vita version does. Never played Luigi's Mansion but heard it's good. Animal Crossing is praised a lot but if you like to shake trees, dig holes, and catch bugs for 100 hours, maybe this repetitive game is for you. Most of you will probably get bored in a week.
Digital/indie
I'm not going to go into detail on the digital titles, but the Vita has many more quality digital only titles than the 3DS does. Vita has Uncharted Fight For Fortune, and Guacamelee that are good. Most digital titles I feel are lackluster though. Before playing it, the game had a lot of promise, but after playing Retro City Rampage, I'm going to say the game is extremely boring and not very enjoyable at all. Also not going to bother with the lame AR card games for 3DS or Vita.
Other games to come out for the 3DS and Vita in the future are Pokemon X/Y, Ys Memories of Celceta, Valhalla Knights 3, Borderlands 2, God of War Collection, Bravely Default Flying Fairy, Super Smash Bros, and Demon's Gaze.
Additional Features
3DS and Vita can both take pictures, both listen to music, both go on the internet and use Netflix, but outside of all that, the 3DS can't do much more.
The 3DS has a the ability to let you take pictures in 3D which is kind of cool. The 3DS has a pedometer built in to gain coins for walking around with the 3DS(or shaking it.) The very rare game will use these 3DS coins to give the player additional features. I have two games which use it, both of them SMT.
The cross game chat feature available on Steam and 360 is on the Vita as party chat. I feel this has a major benefit as there are some games that don't include voice chat for either the 3DS or Vita, yet on the Vita you can still talk to your friends while playing a game with them or if you're playing a different game. On a game like Mario Kart 7, it really doesn't matter if you're playing with a friend or not if you can't speak with them.
Some features you won't commonly use are Facebook, Flickr, Youtube, Email app, Skype, etc, but they're still there if you do want to use them.
The next feature requires a PS3. Adhoc Party allows for local only adhoc play to be played online. It was developed with the PSP in mind, but it also works for Vita games. Most Vita games have online multiplayer so it's not really that worthwhile right now, but atleast it's still available for PSP games like Dissidia, Monster Hunter, etc.
Then finally Remote Play. As of right now, with your PS3, it works with PSX games, Minis, some PSN games, a few PS3 games, and any audio/video files on your PS3. With the release of the PS4, Remote Play will work with 99.9% of all games on the console. The best thing about Remote Play is that this will make any game that you own digitally on your console, or any retail disc that's in your console, be playable regardless where you are. Your PS4(and even now with your PS3,) has to be connected through a wired connection and be set up with Remote Play to auto start. Say you're at a friends house and they're playing some lame garbage like Mario Kart Wii and you want to play Infamous Second Son, as long as they wireless you can. You'll open Remote Play through your Vita and connect wirelessly through the internet, which your PS4 will receive a signal to remote start and then you'll be connected to play Infamous. Works this way with the PS3 now if you wanted to play say, Shadow of the Colossus or ICO.
While the 3DS is a good portable, the Vita is a better portable on its own with the PS4 making an already great portable better.