JEMC
on 04 September 2019
*** NEW CONTEST ***
Here's a new contest from HEXUS:
Win your choice of be quiet! Dark Rock CPU cooler
https://hexus.net/tech/features/cooling/133394-win-choice-quiet-dark-rock-cpu-cooler/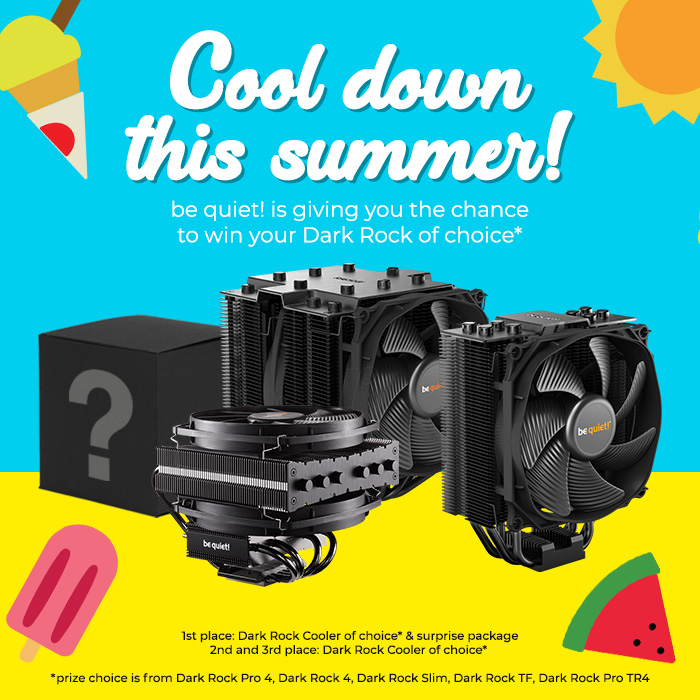 As you see, there are three prizes.
This contest is for UK and Europe ONLY.
Please excuse my bad English.
Currently gaming on a PC with an i5-4670k@stock (for now), 16Gb RAM 1600 MHz and a GTX 1070
Steam / Live / NNID : jonxiquet Add me if you want, but I'm a single player gamer.