21312 posts since 15/06/08
Definitly Milo & Kate


Face the future.. Gamecenter ID: nikkom_nl (oh no he didn't!!)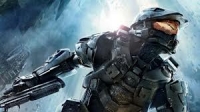 10497 posts since 27/06/11
new IP? probably just means its on the verge of being announced.

Fable 4 or Fable MMO please


___________
Older and wiser. Still bias and proud though ;)
1214 posts since 28/10/10
they just have to bring black & white, better with kinect.
it is this simple. do it. would make me consider buying a box in its first revision / after first pricedrop (not kidding)


must-have-list for platforms i don't own yet:
WiiU: Donkey Kong
XBone: Dead Rising 3, Ryse
4518 posts since 07/10/07
Gehirnkrampf said:
they just have to bring black & white, better with kinect.
it is this simple. do it. would make me consider buying a box in its first revision / after first pricedrop (not kidding)

I wanted this when I got the first kinect. But did they listen???
1039 posts since 17/06/12
It is a chicken egg. What game is known for chickens? Fable.


7334 posts since 05/05/13
Black and White 3 or Fable MMO (the later seems more likely, given the people they've been hiring)
Either way, I'm excited


487 posts since 08/03/11
Black and White Online
Birth of the new god.