4013 posts since 13/11/07
I cant think of a feature i would want they will not have. I am more excited for what they may have come up with that i couldn't even think of.


7049 posts since 28/03/08
Jega said:
For me personally I just want to play a new Gears of War on the thing.
..........and 50 GIG Bluray Disks.

The new Gears will look brilliant. Epic working with there own engine will probably set a grapics standard for the gen, at least for a little while until other partys catch up to them anyway.
For me, I can't wait to see what entertainment features the Xfinity will ship with. No point speculating on games just yet... 21st of may is just around the corner. E3 will probably have more games on show again.
16375 posts since 03/10/07
the most important thing is being able to do all those things i expect from an internet connected device. ...like going to pizzahut.com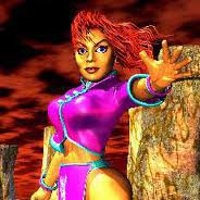 986 posts since 23/12/08
Killer Instinct!!!


Everyone needs to play Lost Odyssey! Any opposition to this and I will have to just say, "If it's a fight you want, you got it!"
8464 posts since 23/02/13
Blinx! :D


7210 posts since 15/01/13
Ilumiroom holodeck features and more virtual reality stuff.


3345 posts since 06/09/12
I either hope the graphics blow away ps4 or we get a virtual reality headset. Day 1.


2060 posts since 24/01/13
I know what I don't want them to do, and that's to make the damn Kinect a requirement.


1793 posts since 24/01/13
gooch_destroyer said:
Blinx! :D

Does MS even own the IP?