1
11171 posts since 16/10/09
The game is coming to XBLA, PSN and PC.


22322 posts since 05/02/12
that is.... hideous


The One and Only
1353 posts since 17/03/13
AAAAAAAAAAAAAAND....we're back in the 80's Ladies and Gentlemen


2841 posts since 23/05/11
I guess shrooms are an integral part of the gameplay.



3743 posts since 08/09/09
Amazing box art. Now if devs would start making more box arts this awesome.




Atto Suggests...:
Book - Malazan Book of the Fallen series
Game - Metro Last Light
TV - Deadwood
Music - Schoolboy Q (try Studio or Man of the Year)
14718 posts since 29/01/10
1. Why the "3"? Why not just, Farcry: Blood Dragon?

2. That box art is amazing.


Recently Completed: Saints Row: Gat Out of Hell for 360 (3/5) - Battlefield 1 (Campaign) for X1 (3/5) - Assassin's Creed: Syndicate for X1 (4/5) - Destiny: Rise of Iron for X1 (3/5) - Call of Duty: Infinite Warfare for X1 (4/5) - Destiny: Taken King for X1 (3/5) - Street Fighter V (General Story) for PS4 (3/5) - Call of Duty: MW Remastered for X1 (4/5) - Donkey Kong Country Returns for 3DS (4/5) - Forza Horizon 3 for X1 (5/5)
1285 posts since 11/09/10
That's amazing.

Is it an add on, or a seperate game from farcry 3?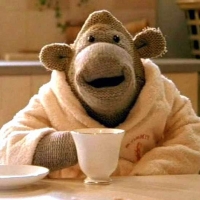 20931 posts since 21/11/07
What the hell is that? That looks just awful, but it could also be amazing, I feel confused....


1