4947 posts since 26/01/08
4947 posts since 26/01/08
Apparently, one of the devs working on Rayman has spoken:

"I completely understand you but you have to understand one thing. This is not a decission taken by the development team, this comes from really really high up, so please don't pick on the game.

If you're pissed, imagine how we feel. Think on the situation, we've been making overtime with this game practically since May preparing E3, and then almost a demo per month (gamescon, Wii U presentation, shops, eShop, etc...) and at the same time trying to actually finish the game. We had a first delay because it was obvious we couldn't finish on time but we gave it all to be there on February. What face do you think we had when the week we had to close the game we're being told it's not going to be released? I couldn't believe it.

For practical matters, you'll have to wait for some months for the game to be released and will most likely serve for more content to be added and do it better. For us, this means we've spent 6 months barely seeing our wifes, kids, and friends for nothing because, after all, such a haste wasn't needed. Believe it, it was a hell to swallow these news.

Even then I'm firm in what I said back in the day, Rayman Legends is an excellent game and will still be, and the team that's making it doesn't deserve to have your back turned on them just because some men in ties one day took a wrong choice. This industry is really that shitty"
24783 posts since 11/11/11
I thought we all knew it was finished?
Still, it's ridiculous that they're pushing the Wii U version back.


Carl is a Piplup hater and deserves to be punished eternally.
12615 posts since 11/01/12
@Soleron. Moneyhatting.

This gives me hope in the game and the team.


2803 posts since 03/05/09
Apparently is the comment of a dev. The guy says that the thing is out of their hands and the decision was taken from higher levels. And that they are also pissed because they have been working in overload to finish the game before the deadlines, and even tough he admits that the first delay was necessary, they were going to met the February deadline.
He states, that they couldn't believe the news, they were missing family time and all those things, but he ensures that this may be an opportunity to add more content. He calls for support, for fans to do not give up on the game because of the decisions of the directors.
Edit: There was a detailed english translation -.-
Edit 2: The thing is not going to do well at the end, performing better on the X360 and PS3, then Ubisoft is going to pull a EA, and ..... I hope WiiU owners really like Just Dance. *shrugs*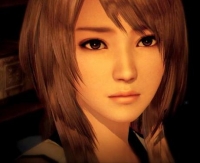 26135 posts since 30/04/10
Sorry team, but if you have to suffer in order to make the "men in ties" suffer for their decision, so be it. I'm no going to reward such behavior with my money.


7925 posts since 27/01/08
Yawn, Ubisoft. This game will bomba to hell and they'll justify it to not release Wii U games and to not release games outside of their "AAA realism zomg grafx" titles.

Just like all the other "big boys" out there. The more time goes on, the more I can't wait to see the upper part of this industry collapse on itself and the smaller, innovative, and creative guys once again take over. That's why I love PC gaming, though. Lots of awesome stuff.


798 posts since 28/01/11
Sorry dev team no can do.. your company must be punished for their stupidity... and it will flop when it gets released along side the next GTA.. which is more worth the money..

I was interested .. but now I say fcuk it!


33999 posts since 02/02/07
Make it for the PS3 first

the problem is the Wii U sales situation.
Actually no publisher wants to release a game just for Wii U or Vita.