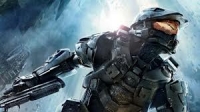 10497 posts since 27/06/11
http://www.amazon.ca/gp/product/1616550414/ref=s9_pop_gw_g14_ir02/183-5895459-3949351?pf_rd_m=A3DWYIK6Y9EEQB&pf_rd_s=center-2&pf_rd_r=0D2V6H5TDG7D0EZ7QFEV&pf_rd_t=101&pf_rd_p=1375923722&pf_rd_i=915398
___________
Older and wiser. Still bias and proud though ;)
11057 posts since 17/01/12
5063 posts since 08/01/13
It's actually old news. I'm getting that for my sister's birthday.


5983 posts since 25/06/12
I know

.
Pre-ordered the special edition of it last month.
1743 posts since 01/01/08
I've had it pre-ordered since last August...


6624 posts since 26/08/12
When ever it went on Amazon months ago I pre ordered one. Was not aware of SE version, any left?



2052 posts since 31/12/11
Could you still get a collectors/limited edition?
and would it be better to order from Barnes and Noble or Amazon?
anybody who could answer these questions gets a bottle of Lon Lon mild :P