Forums - Gaming Discussion - How many hours per week do you play video games in average?
1
1086 posts since 05/06/10
I also want to know how many hours you think is "too much".
1934 posts since 08/10/12
Usually 0-5 hours

But i have spent around 60-70 hours over the past week playing final fantasy..

it's addicting :(


Hype Meter
Final fantasy X/X-2 HD (PS3/Vita) Tales of Xillia (PS3) Kingdom Hearts HD (PS3) Pokemon X/Y (3DS)

The stone made a wish. "I want to shine!" That stone traveled from person to person, keeping its wish. And now, it's shining in your hand Dagger. If you're willing to make an effort, you'll shine too someday! final fantasy ix (Zidane x Garnet)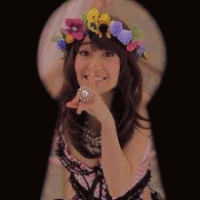 279 posts since 10/03/12
If you'd asked me at this time last year, I would have said 50+ easily, now though, 0-5 sounds more right. I spend my time studying languages/working (and school on top of that when the holidays finish), I just don't have time for games any more :c There will be an exception to that when I get Pokemon X later this year though n.n

I'd say 'too much' would probably 40 hours+ a week.


67 posts since 05/06/09
It depands, sometimes it's 20 hours, sometimes it's 0. But on average I would say 0-5 hours a week.

>40 hours a week is imo too much!!


1086 posts since 05/06/10
Wow, I expected you guys to play more! I even though I'm fully employed and live with my girlfriend and her child, I manage to play like 20-30 hours a week. 6-7 of them are on the way to work. I admit that gaming is my no 1. priority when I have time for my self, after being with my family of course!


33619 posts since 07/01/09
20+ during holidays and such when there's no school or work. Otherwise 5-10 most often


206 posts since 21/12/12
well i play at night mostly anbd only one hour or 30 minutes, on sundays sometimes i play like 8 hrs haha


1689 posts since 28/03/08
I play 20-30 hours per week easily. I'm not working or studying right now though. It'll drop to around 15 hours when i start working again.


1969 posts since 20/09/09
2012 sucked for games IMO, so I picked 5-10.
2013 projected 15-20.


1