Forums - Gaming Discussion - How many hours per week do you play video games in average?
1
2808 posts since 05/06/10
I also want to know how many hours you think is "too much".
3410 posts since 08/10/12
Usually 0-5 hours

But i have spent around 60-70 hours over the past week playing final fantasy..

it's addicting :(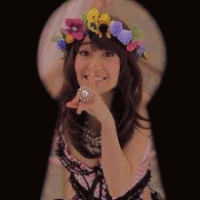 284 posts since 10/03/12
If you'd asked me at this time last year, I would have said 50+ easily, now though, 0-5 sounds more right. I spend my time studying languages/working (and school on top of that when the holidays finish), I just don't have time for games any more :c There will be an exception to that when I get Pokemon X later this year though n.n

I'd say 'too much' would probably 40 hours+ a week.


199 posts since 05/06/09
It depands, sometimes it's 20 hours, sometimes it's 0. But on average I would say 0-5 hours a week.

>40 hours a week is imo too much!!


2808 posts since 05/06/10
Wow, I expected you guys to play more! I even though I'm fully employed and live with my girlfriend and her child, I manage to play like 20-30 hours a week. 6-7 of them are on the way to work. I admit that gaming is my no 1. priority when I have time for my self, after being with my family of course!


46249 posts since 07/01/09
20+ during holidays and such when there's no school or work. Otherwise 5-10 most often


227 posts since 21/12/12
well i play at night mostly anbd only one hour or 30 minutes, on sundays sometimes i play like 8 hrs haha


6504 posts since 28/03/08
I play 20-30 hours per week easily. I'm not working or studying right now though. It'll drop to around 15 hours when i start working again.


2605 posts since 20/09/09
2012 sucked for games IMO, so I picked 5-10.
2013 projected 15-20.


1