972 posts since 05/01/13
The Last of Us is the biggest PS3 exclusive in 2013.
How much would it sell?
23806 posts since 29/08/10
2.8mil LT, 550k FW (Worldwide)


Official NintenDomination Thread!
948 posts since 12/12/12
This will sell awesome.


Check out my Youtube channel : http://www.youtube.com/user/ThePSXcollector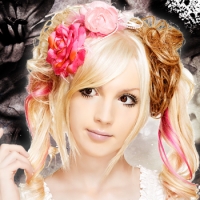 9703 posts since 06/01/13
i voted 4.5m seeing as its close to uncharted but sw sales are declining


7484 posts since 22/12/11
Depends on hype and bundling but i'd say 3.5 - 4 million lt-sales. This gen is dying (yes, that's PS3 included) and this year many good games will be released that will definitely have high sales.


8232 posts since 07/11/11
3m max. Good for a new IP









221 posts since 08/03/12
Its mostly a survival Game, those games sell good and are good for creating new IPs but they never sell fantastically. It won't do more than 3 Million and considering a Sony Franchise, that's pretty good.


2347 posts since 05/06/10
Why's there such a big gap between 3 and 4,5m? I'd like to choose 3,5 or 4m. Everything above 5m seems wishful thinking to me


17603 posts since 05/02/12
500~600K world wide first week and 2.8 ~3 million life time


The One and Only
7056 posts since 15/10/08
i'm sure we have given these before,maybe a cgi thread we'll have to dug it out