24574 posts since 04/04/10
963 posts since 29/09/12
As expected. The real test is coming when january numbers show up, the gap between wii and wii u will widen a lot in early next year.


13751 posts since 24/10/08
Get rid of the basic and drop the deluxe down to 300 right before next holiday season. Give the early Wii U adapters ambassador games.
16375 posts since 03/10/07
4259 posts since 06/05/08
Nintendo needs big guns for 2013 - first and 3rd party!



6711 posts since 30/03/12
Disappointing in what sense? Overall? Basic set? Compare to the Wii? I think is doing a decent job (minus Europe) no need to panic yet.
Nintendo and PC gamer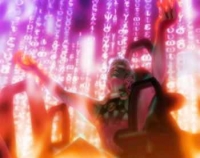 155 posts since 07/10/12
Slightly disappointing would be accurate. It wasn't a MAJOR FLOP, but it hasn't done ANYTHING to capture even a single "imagination" as nintendo surely hoped lol.

The only thing the wiiu launch made me want to purchase was a PS4/720 next year.


14729 posts since 02/07/12
Slightly disappointing sounds about right. It didn't do badly but it also didn't generate a whole lot of buzz. I think hardware is going to be slightly off Nintendo's expectations and software is going to be a bit worse than that.


5078 posts since 14/11/12
@Kitler, I'm a numbers person. Give me numbers. I'm a business analyst by education. I don't use words like "abundant" or "low". If I did, I would have failed university. I would use specifics. I don't know what Mr Bhatia's qualifications are, or where he gets his numbers that no one has seen and he hasn't revealed, but he has told us nothing but his unsubstantiated opinion. I substantiate mine. WiiU is selling at 81% of Wii, it's on pace to sell at Nintendo's shipping projections. This tells me it's selling at the level it's being shipped. This means it's supply constrained. You can bring me up in various threads or make mocking comments, but until you have numbers that contradict me, you're only making yourself look foolish, childish and insecure.


28188 posts since 29/08/10
I'd imagine that, if the basic is dropped and the Deluxe cut to the Basic price, it would take off.

I also expect this to happen within the next 9 months, as well as a barrage of high-quality software.