21312 posts since 15/06/08
Didn't spurgeonryan sold his 3DS?


Face the future.. Gamecenter ID: nikkom_nl (oh no he didn't!!)
12130 posts since 12/12/07
I thought that d21lewis was the dad. I guess that I'm wrong.


Proud member of the SONIC SUPPORT SQUAD
Tag "Sorry man. Someone pissed in my Wheaties."
"There are like ten games a year that sell over a million units." High Voltage CEO - Eric Nofsinger
7932 posts since 14/01/12
597 posts since 09/04/09
Free porn and they complain about it?


Wii U Nintendo Network ID, Borode
XBOX Live ID, Borode
9180 posts since 22/01/08
well id like to see 3rd parties deny now that the 3DS is a hardcore system.


4295 posts since 28/02/09
Think the kid crying is overreacting tbh.
I can see why the dad would be angry though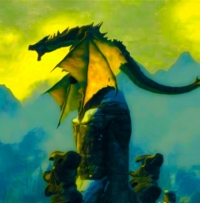 21983 posts since 19/06/08
Must have been some pretty horrific porn to cause that kind of reaction.

Maybe it was Wessle's rather than d21's.


(Former) Lead Moderator and (Eternal) VGC Detective
gamrReview - Arthur Kabrick | My All-Time Top 50 | 2013 Metascores