15370 posts since 15/06/08
Didn't spurgeonryan sold his 3DS?


Face the future.. Gamecenter ID: nikkom_nl (oh no he didn't!!)
11179 posts since 12/12/07
I thought that d21lewis was the dad. I guess that I'm wrong.


6767 posts since 14/01/12
I am speechless.


531 posts since 09/04/09
Free porn and they complain about it?


Wii U Nintendo Network ID, Borode
XBOX Live ID, Borode
4928 posts since 22/01/08
well id like to see 3rd parties deny now that the 3DS is a hardcore system.


4275 posts since 28/02/09
Think the kid crying is overreacting tbh.
I can see why the dad would be angry though


Current Systems: PS3/3DS/PS4 Coming Soon: WiiU/XboxOne ILOVEGAMES
11667 posts since 15/02/10
Best. Christmas. Ever.


I lost a bet to superchunk. He correctly predicted that PS4 will release within 2013. I should have known that superchunk was an excellent predictor, I was foolish to bet against him.

"How to VGChartz", by Jay520
1. Be reasonable
2. Don't take the forums seriously

14806 posts since 18/03/08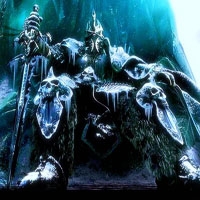 21712 posts since 19/06/08
Must have been some pretty horrific porn to cause that kind of reaction.

Maybe it was Wessle's rather than d21's.


Deputy Lead Moderator and VGC Detective
gamrReview - Arthur Kabrick | My All-Time Top 50 | 2013 Metascores