633 posts since 03/02/07
I think its gonna drop quite bad, gonna guess with 350k
6034 posts since 07/12/12
Japan 135k
Europe 95k
NoA 165k

WW 395k


''Hail to the king SnakeDrake'' The PSVITA is the Best handheld Evar''

★Brendude13★TOTAL WW VITA HARDWARE UNITS SOLD 2013! ⇒Tbone51 ←under 7.5mil over → Brendude13
☆Soleron☆Pikmin 3 Will Get a Million sales within a Year on the market/◆Conegamer◆3DS 20mil+ by years end (2013). I win if true!
■DaveJ■ Pokemon X/Y to have 8Mil by Years End? He wins if it doesn't(2months of sig control)
If I win i get sig control for a month with an additional month for every million it gets (after 8mil)
▲Rolstoppable▲ Luigi's Mansion 2: 2mil by years end (i win if it does)♪SnakeDrake♪Japan Week Apr15-Apr21 3DS at 132k! I win if over, he wins if under!
Check Out NintenDomination...http://gamrconnect.vgchartz.com/thread.php?id=156171&page=1

6798 posts since 16/12/07
Sales always improve this time of year in NA/Europe.

250k NA
150k Europe
130k Japan

530k WW


1632 posts since 02/07/12
180k NA
80k Europe
150k Japan
60k other

470k WW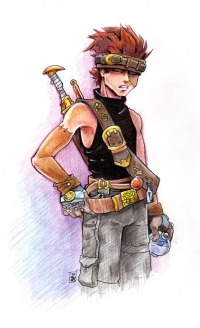 2120 posts since 08/02/10
Can't put a number on it but im guessing its going to be quite alot lower than last week. Probably about half of what it did last week.


6034 posts since 07/12/12
Srry change mine because like an idiot i forget christmas
NoA 230k
europe 95k
japan 135k
WW is 460k


''Hail to the king SnakeDrake'' The PSVITA is the Best handheld Evar''

★Brendude13★TOTAL WW VITA HARDWARE UNITS SOLD 2013! ⇒Tbone51 ←under 7.5mil over → Brendude13
☆Soleron☆Pikmin 3 Will Get a Million sales within a Year on the market/◆Conegamer◆3DS 20mil+ by years end (2013). I win if true!
■DaveJ■ Pokemon X/Y to have 8Mil by Years End? He wins if it doesn't(2months of sig control)
If I win i get sig control for a month with an additional month for every million it gets (after 8mil)
▲Rolstoppable▲ Luigi's Mansion 2: 2mil by years end (i win if it does)♪SnakeDrake♪Japan Week Apr15-Apr21 3DS at 132k! I win if over, he wins if under!
Check Out NintenDomination...http://gamrconnect.vgchartz.com/thread.php?id=156171&page=1
194 posts since 12/12/12
Between 450k-500k, its Christmas after all :).


"Those who dare win"-The British SAS motto.
6034 posts since 07/12/12
Who ever had chose the 1st one on the poll is trolling... Japan got those sales by itself or NoA


''Hail to the king SnakeDrake'' The PSVITA is the Best handheld Evar''

★Brendude13★TOTAL WW VITA HARDWARE UNITS SOLD 2013! ⇒Tbone51 ←under 7.5mil over → Brendude13
☆Soleron☆Pikmin 3 Will Get a Million sales within a Year on the market/◆Conegamer◆3DS 20mil+ by years end (2013). I win if true!
■DaveJ■ Pokemon X/Y to have 8Mil by Years End? He wins if it doesn't(2months of sig control)
If I win i get sig control for a month with an additional month for every million it gets (after 8mil)
▲Rolstoppable▲ Luigi's Mansion 2: 2mil by years end (i win if it does)♪SnakeDrake♪Japan Week Apr15-Apr21 3DS at 132k! I win if over, he wins if under!
Check Out NintenDomination...http://gamrconnect.vgchartz.com/thread.php?id=156171&page=1