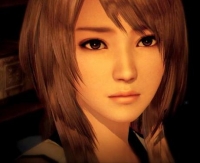 21259 posts since 30/04/10
Across all platforms; consoles, handhelds, PC, mobiles, etc.
9160 posts since 11/05/08
3715 posts since 05/10/10
Deus Ex: Human Revolution. Is my favorite

Journey.
The 3rd Birthday.
Are pretty awesome too.
5111 posts since 28/11/10
Areym
on 13 December 2012
Surprisingly enough, I feel inlove with SSX's OST, especially this song:


"Everyone's a hero...till you shoot off a leg or two." ~ Malcolm Graves
1077 posts since 22/09/12
Xenoblade. With Arc Rise Fantasia a close second.


Estelle and Adol... best characters ever! XD
2292 posts since 22/08/09
Xenoblade is definitely up there amongst the best OSTs this gen. Blazblue has some amazing music too. Anything Daisuke Ishiwatari is involved in is amazing. Also, check this amazing shit out:
8251 posts since 12/06/10
mass effect 2 and 3


71 posts since 29/09/11
Uncharted 2 OST. Magic!!!
"No he contado ni la mitad de lo que vi..." Marco Polo