Been Playing Borderlands 2 recently on my PC and it's a pretty amazing game, much better than the first one. Got into The Dust location for the first time and I was fighting a couple of Buzzards when I heard one of the pilots humming Ride of The Valkyries...

Needless to say, I laughed my ass off for a good minute (still get giggles when I hear it), it's a pretty well done Easter Egg by Gearbox XD.

http://www.youtube.com/watch?v=tYYbiGULF3Y -> Can't embed anything on this new Youtube format >_>.

By the way, the game looks awesome :-O.



Pokemon Omega Ruby story team (5/8 Badges; 76 Caught/114 Seen)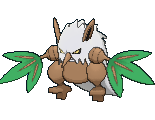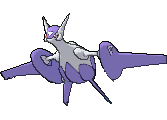 Pokemon Omega Ruby FS: 4468-2287-0965 (Ingame name: Lestat)
Wii U NNID - lestatdark