3652 posts since 18/03/10
Saw this yesterday. Glad to see the better game win for a change.


251 posts since 20/11/10
justice has been done!


46249 posts since 07/01/09
pezus
on 05 December 2012
Lulz, CoD has no chance on the internet. It also lost against BF3 last year.


39040 posts since 28/12/07
Absolute walkover. Excellent.




I'm not really here!

3745 posts since 18/10/07
Let me get this right, people vote for Halo but then go online and play cod :)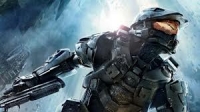 10448 posts since 27/06/11
very nice


___________
System defining games (over 70 on metacritic) not on the other. IMO these are the system sellers that matter. No amount of PS4 selling can take this away.
2013: Forza 5, Dead Rising 3, Killer Instinct > Killzone Shadowfall
2014: Titanfall, Sunset Overdrive, Project Spark, Forza Horizon 2, Master Chief Collection > Infamous SF, Drive Club, Little Big Planet 3, Last of Us (IMO lacking in content compared to MCC).
2015: Rare Replay, Gears Ultimate, Forza Motorsport 6, Halo 5 > Bloodborne, Nathan Drake Collection, God of War 3 Remastered
3072 posts since 02/06/12
Griffin said:
Let me get this right, people vote for Halo but then go online and play cod :)
Yeah I guess Activision is crying into their billion dollars over this.
Ongoing bet with think-man: He wins if MH4 releases in any shape or form on PSV in 2013, I win if it doesn't.
29808 posts since 07/11/08
The more popular game loses on an Internet vote. Theres a surprise.

The most telling "vote"?

Black Ops 2 Xbox 360... 1 Week - 6,210,135
Halo 4, after 3 Weeks - 5,158,526


10182 posts since 19/08/10
I was interested until I realised it was using results from a poll, it's a bit of a pointless exercise with the amount of Call of Duty haters out there, especially on IGN.