Alright before you all start to bash the shit out of me (which is inevitable) let me say this first. I am not trying to start a fanboy war and this is simply an OPINIONATED article so take this with a grain of salt. This is simply my opinion as to why Xbox Live fails gamers.
We all know Xbox Live is successful due to the fact that it has a ton of followers and Microsoft is making a lot of money on it. This thread is simply stating my reasons as to why it is failing from a gamers perspective not a shareholders perspective. And here we...go
Party Chat is a Joke
Ever since the Xbox 360 released, gamers have been shoving it down the throats of PS3/Wii owners. At first I did agree that this was a very cool social feature...until I found out you had to pay to use it. I know you are still able to communicate through a headset if you're in a lobby with other players but if you want to start a party chat to communicate with friends while you all play different games, you have to pay for it. This just blows my mind. How a company makes you pay so that you can communicate with your friends just seems down right disgusting to me. Now that the Vita has come out and it offers party chat for free, it makes me even more sick. A handheld can let you use party chat but if you want to use this feature on the 360 you have to pay every month. Now I know you will all come back at me about how it's only 40$ a year or however much it is but, as my good friend Heath Ledger said,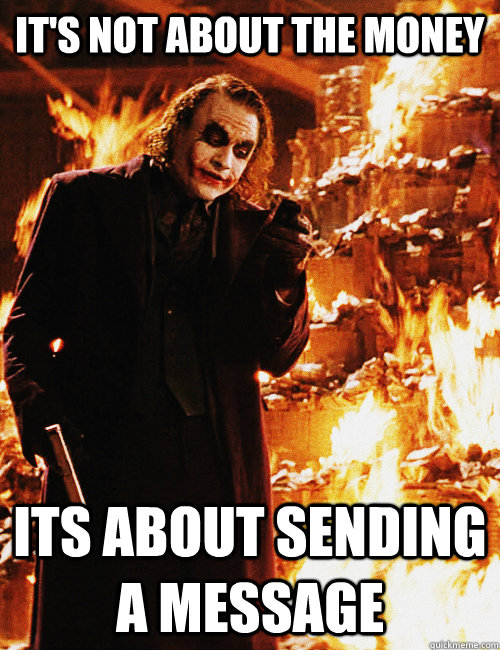 Yo Dawg, I Heard You Like To Pay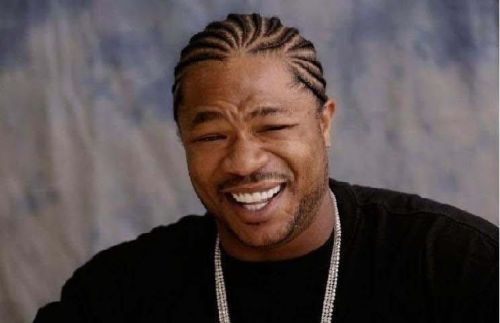 Another thing that really amazes me is how you have the option to use features such as Netflix on your console, but only if you are a Gold member. So basically you have to pay for Xbox Live...to pay for Netflix? *Cue the Xzibit meme*. I just don't understand why I have to pay for something just so I can have the OPTION to pay for a different service... Other consoles let you use these features but only if you pay the subscription for Netflix, so surely it can't be that hard for Microsoft to do it. But no, they just simply don't care. As long as the CEO's are filling their pockets with money they won't give a shit and will never change. I wan't to reiterate that i'm saying this from a gamer's perspective and not a Sony/Nintendo fanboy's perspective. I just feel ashamed that Microsoft gets away with these type of silly things. Shame on you Microsoft.
Microsoft, You're Setting A Bad Example
It's pretty obvious that the other console companies have seen the huge success of Xbox Live. What makes you think that sooner or later everyone will start charging monthly services to use basic features that should be available to use for free on a console. If I buy your product, I should be able to use all of it's features. Of course this doesn't include things such as Netflix which I have stated above, simply because the Companies don't own Netflix and they can't just give it away for free. These features are simply bonuses. Remember back in the day when you used to buy a game and it would be the FULL game. Now if a game doesn't have DLC, it can't be considered relevant months after release. I'm sure CoD wasn't the first game to introduce DLC but I'm going to use them as an example. Ever since companies noticed the huge success of Call of Duties DLC they all jumped onto the boat and started creating DLC so that they could sell it for an extra price after their game was released. Now I don't have a problem with DLC but when a company is already creating the DLC before the game is even released and then decides to take it out of the game just so that they can charge that extra 5$ to whoever wants to play it, this is quite annoying. It's gone so far as to now ther is DAY ONE DLC! If you had the time to put the DLC out the day the game was released then i'm 100% sure that you could have put it on the full version of the game without having to nickle and dime your consumers. Enough about DLC though because this is a totally different topic. What I'm trying to prove with this example is that Sony/Nintendo and whatever future company decides to enter the gaming industry will look at Microsofts huge success with Xbox Live and say why can they charge for features that are offered free on my console and get away with it. Eventually we will all be forced to pay for monthly subscriptions to use features that should be given to us for free when we purchase their product.
To end this off I just want to say, again, that this is not a thread ment to take jabs at Microsoft. Sony and Nintendo also have their problems with their console and please feel free to make opinionated articles stating what Sony/Nintendo are doing wrong with their subscription programs/console. I'm simply making this article because I feel terrible that Xbox gamers have to pay for features that can be used for free on other consoles. Yes Microsoft offers these services to persuade consumers to purchase their product, but they should be free.
Please don't rage at me =(. Thanks.