Too often women are used as a way of amusing the heavy male demographic in media. Most games pander towards this with their trite love stories that are completely laied out and over masculinization of characters who treat women like a commodity. I would like to give a shout out to all my ladies on Playstation that really represent a new breed of woman that is more than for male amusement but a fleshed out character in her own right.
Nariko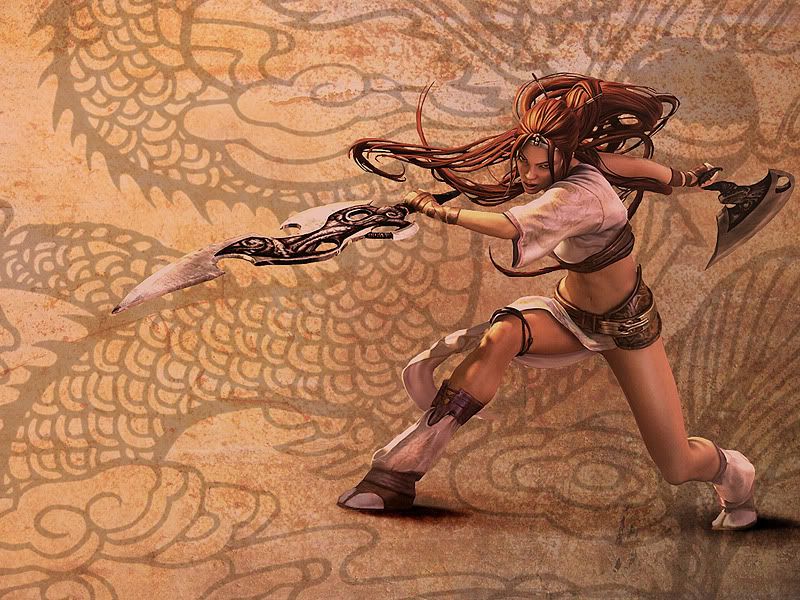 What more can be said, she is deadly and beautiful. She was designed as a new form of heroin, who doesn't have to run around in super tight clothing in order to command every man's attention. She is fierce and hostile from a ripe childhood where her village goers despised her. Nevertheless she overcomes great odds to do what no MAN had the courage to do. Cannot wait for PASBR so Nariko can give Kratos a run for his money for title of "God Killer".
Elena Fisher
Cute, lovable, not your typical female lead. Uncharted is built like a blockbuster action flick. One such staple of that genre is with each sequel the hero has to have a new dame on his arm, in complet contradiction to the premise he "Fell in love" with the whoever in the title before him. Elena breaks this mold, as she refused to be a "one movie trick". She is actually a great ally to have on your side as well. Don't know where her training comes from(as she is a reporter) but the girl can snipe people from about 200yrds.....with a hand pistol. When playing on harder difficulties, its in Drake's best interest to just let his body guard do the work.
Selvaria Bles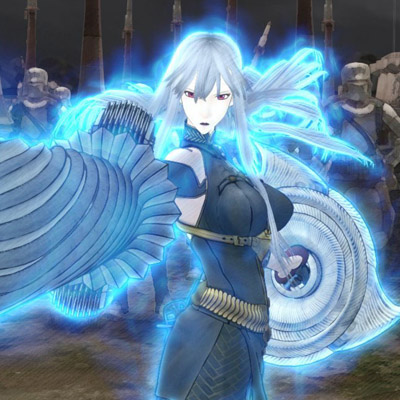 You cannot ignore the general presense Bles has when she enters a room. Mostly because she is glowing a flourecent blue. She is the strongest and most deadly of Maxamillions generals in Valkyria Chronicles. The woman struts around striking fear into the hearts of any man or women unlucky enough to be opposing her on the battle field. With Lance and shield in hand, the woman can take on a small army by her lonesome. While you are ogling her boobs, she is tearing your country apart one city at a time. Anyone who has played the game knows the feeling, especially in the battle where all your men must run like frightened puppies when she ninja storms out onto the dirt destroying tanks! She also has an unmovable drive for her cause, which is touching to say the least. Even though she was the enemy, she must be respected just as she respects the pions that she towers over.
Kat
Poor young girl with no memory of her past. She is thrown into a world where no one knows her or tries to understand her, yet everyone is expecting her to come to the rescue. Such is the burdon of a superhero. She is fun loving and free spirited, which perfectly coincides with her ability to command the gravity around her. Even when she is being told how she isn't needed or wanted, how she can't compete with those who stand tothreaten this city, she perseveres and takes them head on without looking back.
Maddison
She is a reporter who isn't afraid to get her hands a bit dirty to get the job done. All the while fending off Serial Killers, escaping death traps, and saving a young boy from a mad man. She isn't the normal fodder of sexed up women in video games. She has her personal prolems and is just trying to survive the day like everyone else. The game hints at some dark things happening to her in the past and whatever they may be, Maddison is stronger for it.
Top Games for Vita: Gravity Rush, Soul Sacrifice, Persona 4 Golden, Guacamelee, Y's:Memories of Celceta, SuperStardust Delta
Top Vita Wishlist: Soul Sacrifice Delta, Oreshika:Tainted Bloodlines, Freedom Wars, Child of Light
PSN:Forevercloud (looking for Soul Sacrifice Partners!!!)