Forums - Microsoft Discussion - Black Friday GameStop: XBOX 360 250GB Holiday System Bundle with 3 Free Games (Skyrim, Forza 4 and Call of Duty Blacks Ops 2) - $249.99
1
11171 posts since 16/10/09
11176 posts since 26/12/08
Pretty cool bundle, for someone who doesn't have a 360.


683 posts since 17/03/09
This is quite the bundle. Well done MS..Will certainly move significant amount of consoles on BF.


11171 posts since 16/10/09
I saw this over on NeoGaf
http://content.microsoftstore.com/st...eaturedsection

These are in-store prices only! Check out their online prices linked at the bottom of this post.

UNDER $10

Regular price: $19.99-$29.99
Kinect Sesame Street TV
Kinect Nat Geo TV
Kinect Rush: A Disney Pixar Adventure
Kinect Disneyland Adventures

UNDER $15

Regular price: $39.99-$59.99
Dance Central 3
Kinect Sports Ultimate Collection
Forza Horizon
Fable: The Journey

UNDER $25

Regular price: $39.99-$59.99
Just Dance 4
NBA 2K13
Borderlands 2
Madden NFL 13
Dishonored
Resident Evil 6
Assassin's Creed 3
Need for Speed: Most Wanted Limited Edition
Medal of Honor Warfighter
FIFA Soccer 13

*Valid from November 22, 2012 through November 26, 2012, or while supplies last. Not valid on prior orders or purchases; cannot be transferred or otherwise redeemed. May not be combined with other offers. Discount applies before taxes, shipping and other fees. Limit 3 discounted titles per customer. Not available at Holiday stores. Availability and pricing varies by market.

Their online Black Friday ad has higher prices: http://www.cheapassgamer.com/forums/...postcount=3029
10306 posts since 19/08/10
Very good bundle, I would play all of those to death.


11171 posts since 16/10/09
Cheap Ass Gamer
Here are the MicrosoftStore.com deals.

11/22-11/24

250GB Holiday Bundle $199
250GB + Kinect Holiday Bundle $299
4GB + Kinect Holiday Bundle $199
250GB Console $199
4GB + Kinect Console $199
250GB + Kinect Console $299
3 Month Xbox LIVE subscription card $12.99

11/22-11/26

Assassins Creed 3 $35
Borderlands 2 $35
Dishonored $35
Fable the Journey $35
FIFA 13 $35
Forza Horizon $35
Just Dance 4 $15
Kinect Disney Rush $40
Kinect Disneyland $30
Kinect Sports Ultimate Edition $25
Madden 2013 $35
Medal of Honor - Warfighter $35
Nat Geo TV $20
NBA 2K13 $35
Need for Speed - Most Wanted $35
http://www.cheapassgamer.com/forums/showpost.php?p=10179278&postcount=3029
2289 posts since 08/09/11
Those deals are insane.

Get ready for some big numbers.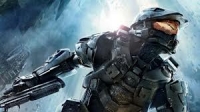 10497 posts since 27/06/11
Forza 4 sales will be HUGE next week.


___________
Older and wiser. Still bias and proud though ;)
31254 posts since 07/11/08
Forza
Forza
Forza
Forza

Keep forcing it, Microsoft


8014 posts since 06/03/08
might have to pick that up :)


GAMERTAG IS ANIMEHEAVEN X23
PROUD MEMBER OF THE RPG FAN CLUB THREAD
ALL-TIME FAVORITE JRPG IS : LOST ODYSSEY
1