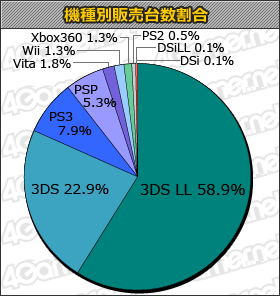 | Model | Sales volume |
| --- | --- |
| 3DSLL | 134,652 |
| 3DS | 52,425 |
| Vita | 4,021 |
3DSLL+3DS=187077/4021=46.53
So the 3DS outsold the Vita by 46.53x this week in Japan, as the country nears the first anniversary of the console.
You can say 'it's the games which are coming', and that is true. But it doesn't help the situation now; and that is a dire one. No matter how you spin it.
(Source: Media Create and this thread)
Official NintenDomination Thread!