30038 posts since 07/02/08
From what I gather it's by Playground Studios (formed in early 2010, been working on this I assume) made up of ex Codemaster and Bizzare guys, along with Turn 10. Open world arcadey Forza?


4524 posts since 30/05/10
Argh, please remove your SDF comment, I don't want you to get banned.

Kind of glad to see information and content slightly being leaked out, even though I am really interested in seeing what stays a suprise until after the embargo lifts.
430 posts since 24/01/12
887 posts since 26/06/07
Seece said:
Ouch, unsurprising though, that's a pretty big NDA to break.



Indeed. I posted in the original thread here how I was astounded that people that dense managed to get jobs at companies.

While these type of leaks seem small to us they can have truly MASSIVE implications for companies. I would hope the guy did get fired so someone who actually thinks can have his job.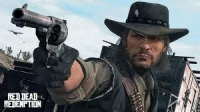 963 posts since 05/01/10
here a ? will playground get bought out or be absorbed by turn 10 now that the ? lol


283 posts since 20/02/12
Forza Horizons? Seems like we only know that it's a trailer. Seems kind of vague on what platform it'll choose to release. Will it be an expansion to Forza 4, a standalone XBLA release, or a whole new Forza game altogether. Hopefully they make it with the Forza engine, the graphics are so sweet in 4 and if it gets applied to an open world desert... mmm, had to wipe some drool off for a moment.


11171 posts since 16/10/09
GamerLive.TV

Excited for Halo 4 like we are? Halo has been apart of the Xbox success from day one. Ever since Halo 3 ended, fans have been clamoring to see Master Chief return to the series and that's what fans are getting with this latest installment.

I got my first look at Halo 4 at the Xbox 360 Spring Showcase and as a long time fan of the series; I was instantly blown away with the visual improvements that 343 made to the franchise. The lightening is the biggest showcase of that with environments are brought to life with the new engine 343 have designed. The environmental improvements are highly superior to the original games.

Fans first got to see Master Chief return to the saga when Microsoft showcased the Halo 4 trailer at the end of their of E3 press conference. While it was instantly breathtaking for fans, long time fans brought up a number of issues. The first is a slight change in Master Chief appearance, most notably was a missing cod piece armor. While it was missing, unlike previous E3 launch trailers, that footage wasn't in game footage built around the current Halo 4 engine that 343 is using. Thankfully, Master Chief will have everything in order when the game is released, but this is by the best rendition of Master Chief to date.

It's been five years since we last saw Master Chief "finish the fight" and defeat the covenant. With Halo 4 beginning a new trilogy, fans of the franchise will return to the beloved franchise, but Halo 4 offers the best chance for new comers to be introduced to the franchise. The graphical paroles will be great entry point for fans to be swept up in the storm that is Halo when it eventually hits store shelves.


http://www.gamerlive.tv/article/new-halo-4-images-master-chief-never-looked-so-good-0
311 posts since 28/12/10
A Preview of Xbox 360, Kinect, Arcade and Windows Phone Games
Last week in San Francisco, we held a special media event to show off some upcoming Xbox 360, Kinect for Xbox 360, Xbox LIVE Arcade, Games for Windows and Windows Phone titles. Keep any eye on the Inside Xbox channel on the Xbox 360 dashboard for the video coverage that will go up later today. Until then, here are some of the highlights from the press release:
Xbox 360
"Halo 4" (343 Industries) – Get an exciting first look at this year's most anticipated blockbuster, "Halo 4," through a behind-the-scenes video on HaloWaypoint.com. Launching worldwide this Holiday, "Halo 4" takes the iconic franchise in a bold new direction with the return of Master Chief, and the beginning of a new saga.
"Forza Horizon" (Playground Games) – "Forza Horizon" is a fast-paced, pick-up-and-play racing game and the newest entry in the Forza Motorsport franchise. Available this Fall, the game is being created in partnership with acclaimed racing development studio Playground Games.
"Forza Motorsport 4" (Turn 10 Studios) – Available this Spring, the Porsche Expansion Pack for "Forza Motorsport 4" will contain 30 modern and classic Porsche vehicles from the iconic German manufacturer, seven of which are new to the "Forza" franchise.
"Resident Evil: Operation Raccoon City" (Slant Six Games, Capcom) – Program the Nemesis and unleash devastating attacks on your opposing squad in an exclusive fifth online competitive multiplayer versus battle available only for Xbox 360.
"Gears of War 3" (Epic Games) – The curb-stomping fun continues with the release of the "Forces of Nature" map pack for "Gears of War 3" on March 27. Included in the game's Season Pass or available for 800 Microsoft Points, "Forces of Nature" will feature five maps, new characters, new weapon skins and a 250 Gamescore. Also, starting March 27, "Gears of War 3" will be available through Games on Demand.
"Dragon's Dogma" (Capcom) – Explore the woodlands surrounding a collapsed fortress and battle against its fearsome inhabitants, including a monstrous Cyclops, a vicious Chimera and a savage Drake Dragon. Additionally, purchasers of the Xbox 360 version of "Dragon's Dogma" will be able to redeem a token and download the "Resident Evil 6" demo globally on Xbox LIVE® Marketplace 60 days earlier than on any other platform, starting July 3.
"Darksiders II" (THQ/Vigil Games) – Explore non-playable character gameplay interaction with exclusive fiction reveals from the vast Makers Realm in "Darksiders II." Fans who pre-order the game will receive a complimentary upgrade to the Limited Edition, or can pick up the Collector's Edition.
Kinect on Xbox 360
"Fable: The Journey" (Lionhead Studios) – From the creative geniuses at Lionhead, "Fable: The Journey" is a whole new way to experience the deep storyline, heart-pounding action and picturesque world of Albion. "Fable: The Journey" launches this Fall on Kinect for Xbox 360.
"Mass Effect 3" (BioWare, Electronic Arts) – Step into the role of Commander Shepard and use voice controls to direct squad mates during battle and command weapon selection to quickly engage in combat. "Mass Effect 3" supports dozens of commands to interact with the world and the characters, without pausing the action.
"Kinect Star Wars" (Microsoft Studios) – In "Kinect Star Wars," available April 3, Star Wars fans can physically hone their Jedi skills, wield the power of the Force in their hands, pilot iconic ships and vehicles, rampage as a vicious rancor monster and dance with iconic Star Wars characters.
"Tiger Woods PGA TOUR 13" (Electronic Arts) – Featuring a more immersive Masters Tournament experience as well as Kinect for Xbox 360 integration, the world's number one golf video game is back with "Tiger Woods PGA TOUR 13."
"Steel Battalion: Heavy Armor" (Capcom) – Launching on June 19, fight side by side with your comrades and retake Manhattan Beach from the enemy. Defend your infantry and blast every VT that crosses your path!
"Kinect Rush: A Disney•Pixar Adventure" (Microsoft Studios) – Pixar fans will be able to scan themselves into an avatar based on their favorite character from Disney•Pixar's "Up" and venture into the vast interior of the Spirit of Adventure. Players will also team up with characters from "The Incredibles," "Ratatouille," "Cars" and "Toy Story" to solve puzzles and uncover secrets.
"Dance Central 2" (Harmonix) – Experience new add-on songs from electro-pop sensations LMFAO, including their hit single "Party Rock".
"Kinect Sports: Season Two" (Rare Studios, Big Park) – Launching worldwide on April 3, the all-new basketball game add-on content puts players' basketball skills to the test by shooting, passing, and scoring with the new activities.
Xbox LIVE Arcade
"Minecraft: Xbox 360 Edition" (4J Studios, Mojang) – Coming to Xbox LIVE Arcade in Spring 2012, "Minecraft: Xbox 360 Edition" brings the global PC phenomenon to gamers for the first time on any console platform.
"Wreckateer" (Iron Galaxy) – "Wreckateer" uses Kinect for Xbox 360 to put players in control of a massive castle-wrecking ballista. With the help of Wreck and Tinker, players can travel the land and destroy 60 castles infested with goblins using six magical projectiles.
"Fable Heroes" (Lionhead Studios) – "Fable Heroes" delivers a fresh spin on the "Fable" franchise with an action-packed hack-and-slash adventure on Xbox LIVE Arcade.
"Trials Evolution" (RedLynx/Ubisoft) – Coming soon are new "Trials Evolution" maps in the next dimension of the smash-hit, award-winning "Trials HD."
"Tony Hawk Pro Skater HD" (Robomodo, Activision) – Activision's "Tony Hawk's Pro Skater HD" for Xbox LIVE Arcade takes the best elements of "Tony Hawk Pro Skater" and "Tony Hawk Pro Skater 2" and upgrades them with sharp visuals and fresh content.
"South Park: Tenorman's Revenge" (South Park Digital Studios, Other Ocean Interactive) – Scott Tenorman is back and he wants revenge! Play multiplayer with Stan, Kyle, Cartman and Kenny to take on Tenorman and his army of Ginger robots before they destroy South Park!
"Counter-Strike: Global Offensive" (Hidden Path Entertainment, Valve) – The all-new "Demolition" mode in "Counter-Strike: Global Offensive" delivers a fast-paced game experience made up of tight small maps to get into the action quickly.
"Quantum Conundrum" (Airtight Games, Square Enix) – Enter a new dimension – the heavy dimension – in the latest environment-bending feature in the quirky, first-person puzzle game "Quantum Conundrum" from Square Enix and Airtight Games.
"Bloodforge" (Climax Studios) – "Bloodforge" combines devastating melee, ranged and magical attacks to deliver a fast-paced, bloodthirsty, brutal combat experience available exclusively on Xbox LIVE Arcade.
"Deadlight" (Tequila Works) – "Deadlight," a brand new experience for Xbox LIVE Arcade, is a narrative-driven puzzle platformer set in the post-apocalyptic 80s devastated by a zombie epidemic.
"Diabolical Pitch" (Grasshopper Manufacture) – Available beginning April 4, Kinect for Xbox 360 turns living rooms into playing fields and the "Diabolical Pitch" is the main attraction.
"Joe Danger: The Movie" (Hello Games) – Race jetpacks against hoverboards and skis against skidoos in all-new multiplayer modes in "Joe Danger: The Movie."
Xbox 360 Hardware
Xbox 360 Kinect Family Bundle – The Xbox 360 Kinect Family Bundle features everything a family needs to get started playing together. Available globally beginning February 28 for $299, the bundle includes a limited edition all-white Xbox 360 4GB console, white Kinect sensor, white Xbox 360 wireless controller, "Kinect Sports," "Kinect Adventures," and a three month subscription to Xbox LIVE Gold—the complete Xbox 360 experience.
Games for Windows
"Microsoft Flight" (Microsoft Studios) – Available to download for free at
www.MicrosoftFlight.com,
"Microsoft Flight" is a new Windows PC game that lets players jump into the thrill of flight with no special hardware or past experience. This Spring, fans will be able to purchase the Journey to Alaska Pack, the second in a series of expansion packs for the game with over 1.2 million square miles of captivating scenery, additional missions and new aircraft.
Windows Phone
"Carcassone" (Microsoft Studios) – The award-winning tile-based board game "Carcassonne" is coming to Windows Phone! With the online multiplayer, Xbox LIVE achievements, leaderboards and more, this game never gets old.
"Civilization Revolution" (2K) – Award winning Sid Meier's "Civilization Revolution" is coming to Windows Phone! Build, Discover, Rule the world.
"DODONPACHI" (CAVE) – An original shooter by Arcade veteran CAVE is arriving for Windows Phone. Can you handle EVAC Industries' Maximum Bullet Simulator.
"GeoDefense Swarm" (Microsoft Studios) – The fast-paced tower defense game "GeoDefense Swarm" for Windows Phone gives the power to obliterate a horde of vibrant, vector-styled enemies with multiple weapons of choice.
"Gerbil Physics" (Microsoft Studios) – In "Gerbil Physics," a physics-based puzzle game that blows up buildings made of gerbils for Windows Phone, it's all about adorable destruction.
"Pinball FX2" (Microsoft Studios) – "Pinball FX2" for Windows Phone features new tables and all-new features including a state-of-the-art physics model and a connection to your Xbox 360 "Pinball FX2" scores.
"Pirates!" – Available now on Windows Phone, Sid Meier's "Pirates!" is an exciting high-seas adventure overflowing with intense pirate action and a treasure chest of gameplay riches!
"Pro Evolution Soccer 2012" (Konami) – This spring, the unrivalled and award-winning football simulation from Konami is entering a new season on Windows Phone!
"Shoot 1UP!" (Microsoft Studios) – This Spring, an armada of ships is coming to Windows Phone in "Shoot 1UP."
"Wordament" (Microsoft Studios) – In the world of "Wordament" for Xbox LIVE, Windows Phone word searchers across the whole Internet compete on the same board, in real-time, to get the highest score.
http://majornelson.com/2012/03/05/a-preview-of-xbox-360-kinect-arcade-and-windows-phone-games/
17920 posts since 21/08/08
When is the embargo going to be lifted?