6636 posts since 29/07/08
OH MY FUCKING GOD!!!!!!!!!!!!!!!!!!!!!!!!!!!!!!!!!!!!!!!!!


28540 posts since 02/02/07
kivi95 said:
When is this update releasing? Oh and now that we are into GT5....Anyone fance borrowing me some good cars? Have no comed far into the game and it's pretty boring with the slow cars......

PSN:Kivi95
Third week of October.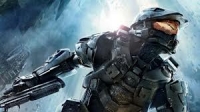 8827 posts since 27/06/11
PD releases DLC.......Turn 10 releases a new game.

lol
___________
The corporations generousity is only as good as their marketshare isn't.
PS3 had better deals. Now X1 priced dropped in UK, has constant sales and free game giveaways. PS4....raised prices in Canada. ;)
28540 posts since 02/02/07
sales2099 said:
PD releases DLC.......Turn 10 releases a new game.

lol
LOL

28540 posts since 02/02/07
28540 posts since 02/02/07
Full detail about Update 2.0:

GT5 Functionality Update 2.0
http://blog.eu.playstation.com/2011/10/05/gt5-functionality-update-2-0/
28540 posts since 02/02/07
2747 posts since 10/03/09
This game is going to need re-reviewing

can't wait to hear whats comes in the DLC

day one buy for me

wonder if they will change the way the game is distributed now, id hate to have to do the 10gb install followed by this massive update then the DLC lol




The next GTA will be set in vegas 31/10/11
4403 posts since 02/04/11
I know this is my third post, but I'm so excited!

Seriously, after the physics, AI, UI, features (being able to adjust gears, interior view...), saving options, loading times, etc. have been improved, I almost feel like starting GT5 all over again, it'll be like a new game.

I hope all this is included in the discs they release from now so new buyers will get this from the start without having to download.

Now I hope the rumors about new cars and 25 new tracks are true and it'll be the first DLC I ever pay for.
I love the way PD are handling this. They could release a whole new game with all the new content, but we are getting it all with free updates and a DLC! That's customer care. I intend to support this business strategy.
No troll is too much for me to handle. I rehabilitate trolls, I train people. I am the Troll Whisperer.