"Now that I've established who I am and the lengths I'm willing to go to "kick it up a notch" (See Proof #2, above), I want to tell you the real truth. I work on an unrelated project from IceFrog called "Fart Cops." Now, if you read this blogspot post about IceFrog, you're probably asking yourself, "Hold on now. Do the police patrol FOR farts, or do they fight crime WITH farts?" Let me just tell you that you will find out the terrifying truth in 2014. Or you would have, if not for IceFrog.
Ever since IceFrog joined Valve he has been poisonous to my "Fart Cops" project. All of the slowly mounting enthusiasm I am convinced I had been building around "Fart Cops" immediately went away once IceFrog and DOTA showed up. He has so far proved incredibly hard to work with on "Fart Cops" and is absolutely impossible to talk to about abandoning his stupid project to work fulltime on mine. This is not just my opinion. Everybody knows that IceFrog refuses to work on "Fart Cops." Much like society in a dystopian future hates farts. IceFrog's made me so angry that I just accidentally ruined the twist ending to my own game. Also, IceFrog removed my Backspace key. (This has been controversial and everybody knows this.)
Now I will provide proof.
1. Go to wikipedia.org.
2. Misspell "Emerel Lagasse" in the search field.
3. Try to hit "Backspace".
4. If you're on my computer, YOU CAN'T.

Those of you not in the game industry like I am might not see how important all of this is. Imagine my game idea ("Fart Cops") was an Arby's, my Backspace key was a Jamba Juice, and IceFrog is still IceFrog, and HE SMASHES BOTH RESTAURANTS. He would be in jail if he did that! But the rules of metaphor are different and unfair, like being imprisoned for fart crime. Only you can help me change that. Write Gabe Newell and tell him you are willing to pay $59.99 for "Fart Cops". He said earlier that if ten thousand people "were stupid enough" to write him asking for it, he'd make it. Then he laughed and went out for lunch with IceFrog."

I mean seriously?

Pokemon Omega Ruby story team (5/8 Badges; 76 Caught/114 Seen)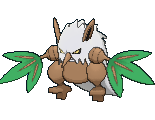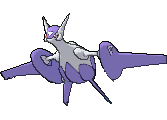 Pokemon Omega Ruby FS: 4468-2287-0965 (Ingame name: Lestat)
Wii U NNID - lestatdark