Impulsivity said:
The way you put all that is confusing, but on the sales point I don't think anyone would really miss Android compatibility that much considering while Android sold maybe 6 million phones across dozens of phones with different capabilities, frameworks and "flavors" of Android the iphone sold over 9 million in that quarter of ONE type of phone along with about 10 million ipod touches which are virtually identical to the iphone minus the phone calls making an over 3 to one advantage for iphone based phones vs all android devices (and that doesn't even count the ipad).

Porting from the iphone is an afterthought, it's something devs will do if its not too much of a pain. Apple is making it a pain, so less devs will bother doing it. They will almost certainly just not bother with Android before they'll ignore the iphone, which is by far the dominant platform among smartphone apps.

Also games made in other languages then given a wrapper tend to have big performance hits. That's a crap solution and I applaud Apple for their stand against it. I could care less if you can get the app on your platform, I just want the highest quality native version on my platform, the iphone.
the problem with that IDEA is even today the Iphone is not the market leader, it has a very large growth and a big chunk but also Apple is the only one who make's the Iphone, the problem for that is unlike Apple , google's OS Android's growth is increasing faster than the Iphone. and much faster than Apple can produce the Iphone's which Since right now :
Flash Momentum; Open Screen Project
* Close to 50 industry leaders now in Open Screen Project. Google latest member. (www.openscreenproject.org)
* More than 1.2 billion mobile phones and devices have shipped with Flash. About 40% of all new mobile devices worldwide ship with existing Flash technology today. (Source: Strategy Analytics, Jan. '09)
* 98% reach of Flash Player on the desktop. About 75% of videos online are delivered in Flash, making it the #1 platform for video on the Web. (comScore Feb 09)
* More than 70% of Web games built using Flash.
and
Now with this:
"Adobe has now squarely aligned itself with Google and Android"
Adobe abandons iPhone code tools
23 April 2010 10:41 UK
http://news.bbc.co.uk/2/hi/technology/8639240.stm
many of those very same 3rd party developer's may infact move toward Android like they did with the Iphone before Apple changed their rules
Apple may infact just helped Android, instead of hindering it. Now I am not saying Apple was not smart for doing what they did because they want to keep App compatability problem's small.Though on the same token there may be result's that Apple may not like if Flash based developer's move to other platform's.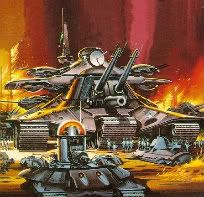 I AM BOLO
100% lover "nothing else matter's" after that...
ps:
Proud psOne/2/3/p owner. I survived Aplcalyps3 and all I got was this lousy Signature.