The game that was deemed "too different", "too niche", "can't sell more than 1 million in it's lifetime", and "bound to flop" has shattered all doubt since it's reviews started to pour in. While it's certainly a critical success, the title hasn't stopped there. The newest offering from French-based developer Quantic Dream and Sony Comouter Entertainment Europe has crossed the 1 million mark just 5 weeks after it's global launch. Gamers have proven that there is still a place for original, innovative projects. Though HEAVY RAIN does blend a variety of mechanics seen in classic point-and-click adventures on the PC, it's still doing things in a manner not yet seen in modern video games.
In this thread we are here to party! Please, keep all negative comments out of the thread. In other words, if HEAVY RAIN isn't something you care for, or played and didn't enjoy, please don't disrupt the purpose of this thread! Thank You.

PARTY TIME!!!
Yes, the clown has come to party with us

So has he, of course!

And her!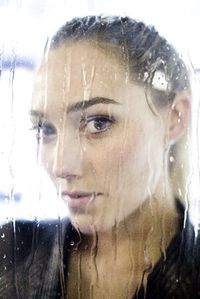 And her SOME MORE!!
Control yourselves in here!