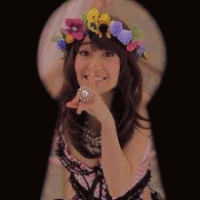 2,285
L3: Goomba
(215 until level 4)
ROFLMAO
A

21 year old male gamer

Australia

Joined on

March 10th 2012

, last online

on 27 April 2017

.
Profile Views: 10,370
Forum posts:

284 times

which averages

0 posts per day

VG$ 1000.00
Leaving Limbo
100 posts on the gamrConnect forums.
'Ello Princess!
Awarded for signing up.
Watch Your Back!
Received 10,000 profile views.
Site Veteran
Has been a VGChartz member for over 5 years.
4 Years
Has been a VGChartz member for over 4 years.
3 Years
Has been a VGChartz member for over 3 years.
2 Years
Has been a VGChartz member for over 2 years.
1st Birthday
Has been a VGChartz member for over 1 year.
Trust Me, It'll Have Legs
100 replies made to user's most popular thread.
Favourite Games
This list only shows a selection of games from this user's favourite games.
View all games
Biography
Occupation: Legend
Height: 6'4
Build: Other
Eye colour: Blue
Hair colour: Other
Zodiac sign: Gemini
Relationship status: Single
Favourite Games: Pikmin 2, Okami, Pokemon Ruby, Pokemon White, Pokemon Yellow, Kid Icarus: Uprising, Metal Gear Solid: Snake Eater 3D, Metroid Fusion, Super Mario Galaxy, Super Smash Bros. Melee, Paper Mario: TTYD, Super Mario 3D Land, Mario Kart 7, Elite Beat Agents, SSX Tricky, SSX 3, Pokemon Snap, de Blob, Wii Sports Resort, Super Monkey Ball, Donkey Kong Country, Donkey Kong 64, Banjo-Kazooie, Conker's Bad Fur Day, Earthbound, Ice Climber, Paper Mario, Chibi-Robo,Luigi's Mansion, Mortal Kombat: Deception, Kirby, Yoshi's Story, Fire Emblem.
Favourite Music: AKB48, Puffy Amiyumi, Kyary Pamyu Pamyu, Kyu Sakamoto, The Beatles.
Favourite Films: Battle Royale, My Neighbour Totoro, Audition, Vampire Girl vs. Frankenstein Girl, Waterboys
Favourite Books: Battle Royale, Hitchiker's Guide to the Galaxy, So Long and Thanks for All the Fish.
Favourite Food: Sukiyaki, Onigiri, Pocky, Butter Chicken, Lamb Korma, Teriyaki Chicken, Lasagne, Spaghetti, Chips, Chocolate.
Hobbies: Studying Japanese, Gaming, Movies, TV.