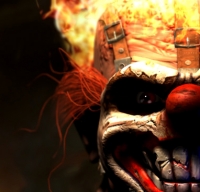 21,105
L7: Hunter
(13,895 until level 8)
Fusioncode
I'm finally a hunter. Now the ladies will find me irresistible.
A

male gamer

United States

Joined on

January 10th 2012

, last online

1 hour ago

.
Profile Views: 12,066
Forum posts:

5,138 times

which averages

6 posts per day
First Rung Of The Ladder
Earned 10,000 gamrPoints
Trust Me, It'll Have Legs
100 replies made to user's most popular thread.
Making Friends
10 friends on gamrConnect.
Watch Your Back!
Received 10,000 profile views.
Pata
100 wall post comments made on gamrConnect.
2 Years
Has been a VGChartz member for over 2 years.
Littlest Genocide
1,000 posts on the gamrConnect forums.
1st Birthday
Has been a VGChartz member for over 1 year.
Favourite Games
This list only shows a selection of games from this user's favourite games.
View all games
Biography
Occupation: College Student
Height: 5'8
Build: Other
Eye colour: Brown
Hair colour: Black
Favourite Games: The Last of Us, Dark Souls, Mass Effect 2, God of War III, Kingdom Hearts, Rayman Origins, Mario Galaxy
Favourite Films: The Godfather Part I and II, Pulp Fiction, The Terminator 2, The Lord of the Rings Trilogy, The Matrix, The Social Network
Favourite Books: Harry Potter, The Lord of the Rings, A Song of Ice and Fire
Favourite Food: Italian food