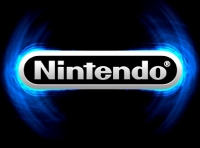 3,610
L4: Grunt
(1,390 until level 5)
glimmer_of_hope
A

31 year old male gamer

Canada

Joined on

March 27th 2011

, last online

2 days ago

.
Profile Views: 7,498
Forum posts:

501 times

which averages

0 posts per day
3 Years
Has been a VGChartz member for over 3 years.
2 Years
Has been a VGChartz member for over 2 years.
1st Birthday
Has been a VGChartz member for over 1 year.
Leaving Limbo
100 posts on the gamrConnect forums.
Trust Me, It'll Have Legs
100 replies made to user's most popular thread.
So You Came Back For More, Huh?
Logged in a second time.
Mirror Image
Awarded for uploading an avatar.
'Ello Princess!
Awarded for signing up.
Favourite Games
This list only shows a selection of games from this user's favourite games.
View all games
Biography
Occupation: Property Management
University: Sir Sanford Flemming University
Height: 6'0
Eye colour: Green
Hair colour: Brown
Zodiac sign: Aquarius
Relationship status: Dating
Favourite Games: Metal Gear Solid, Red Dead Redemption,Resident Evil 5
Favourite Music: Green Day, Nirvana
Favourite Films: Goodfellas, Gladiator
Favourite Books: Huh ?
Hobbies: Gaming n Girls
About Me: What about me ?