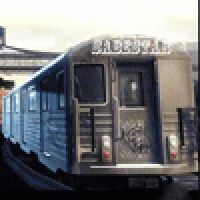 1,047
L3: Goomba
(1,453 until level 4)
sabestar
A

25 year old male gamer

Canada

Joined on

March 31st 2010

, last online

9 hours ago

.
Profile Views: 5,650
Forum posts:

139 times

which averages

0 posts per day
4 Years
Has been a VGChartz member for over 4 years.
3 Years
Has been a VGChartz member for over 3 years.
2 Years
Has been a VGChartz member for over 2 years.
Leaving Limbo
100 posts on the gamrConnect forums.
1st Birthday
Has been a VGChartz member for over 1 year.
Making Friends
10 friends on gamrConnect.
So You Came Back For More, Huh?
Logged in a second time.
Mirror Image
Awarded for uploading an avatar.
'Ello Princess!
Awarded for signing up.
Favourite Games
This list only shows a selection of games from this user's favourite games.
View all games
Biography
Education: Pure and Applied Science
Height: 0'0
Favourite Games: Half-Life 2
Bioshock
Max Payne 2
Mafia
God of War series
Pokemon Yellow
Super Mario Brothers
Grand theft Auto Vice City
Devil May Cry 3
Hitman 2 Silent Assassin
Favourite Music: Techno and Trance like Kernkraft 400 and Exceptionally Beautiful, Queen, Bryan Adams, Gun's n Roses, Buggles, The Beatles, Michael Jackson, Eric Prydz, Jesper Kid's compositions.
Favourite Films: The Godfather, The Shawshank Redemption ,Toy Story 1/2, The Mask, Guess who's coming to dinner, Rocky.

Favourite Books: Harry Potter books, Agatha Christie novels (Murder on the Orient Express and And Then There Were None), Majed comics.
Favourite Food: Anything but to be more precise: Lasagne, Kebab, Pizza (!!), Peas and Rice, All sorts of Chinese food, All sorts of Arabic food.
Hobbies: Watching movies, playing Video games, playing the piano, painting, surfing the Net

About Me: Big fan of vg chartz.com