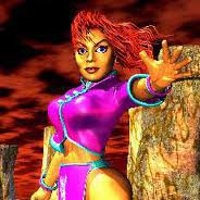 5,979
L5: Zergling
(4,021 until level 6)
Nightwish224
A

26 year old male gamer

United States

Joined on

December 23rd 2008

, last online

on 21 December 2014

.
Profile Views: 13,333
Forum posts:

982 times

which averages

0 posts per day
Watch Your Back!
Received 10,000 profile views.
Site Veteran
Has been a VGChartz member for over 5 years.
4 Years
Has been a VGChartz member for over 4 years.
3 Years
Has been a VGChartz member for over 3 years.
Open For Business
Earned 10 badges.
Pon
Received 100 wall post comments on gamrConnect.
Pata
100 wall post comments made on gamrConnect.
Completed Persona
100% completed profile.
Leaving Limbo
100 posts on the gamrConnect forums.
2 Years
Has been a VGChartz member for over 2 years.
Making Friends
10 friends on gamrConnect.
Trust Me, It'll Have Legs
100 replies made to user's most popular thread.
1st Birthday
Has been a VGChartz member for over 1 year.
So You Came Back For More, Huh?
Logged in a second time.
Mirror Image
Awarded for uploading an avatar.
'Ello Princess!
Awarded for signing up.
Favourite Games
This list only shows a selection of games from this user's favourite games.
View all games
Biography
Education: Masters
Height: 6'0
Eye colour: Blue
Hair colour: Blonde
Zodiac sign: Pisces
Relationship status: Dating
Favourite Games: N64 games:
Killer Instinct Gold
Mario Kart
Goldeneye (The best FPS)
Diddy Kong Racing.

Xbox 360:

Star Ocean The Last Hope
Lost Odyssey
Final Fantasy XIII
Tales of Vesperia
Left 4 Dead + L4D2
Halo 3 + ODST
Gears of War II
Resident Evil 5
Perfect Dark XBLA


Favourite Music: Mostly metal and rock. European metal is my favorite.
Favourite Films: Horror and gore. I really do like Resident Evil, The Saw series, and Hostel. Anything that can grab my attention fast.
Favourite Books: Origin, The Metamorphosis, Dante's Inferno.
Favourite Food: Italian or Japanese. I LOVE eggplant parmigiana.
Hobbies: Xbox 360. Reading on my Kindle. I love going for a run and walking with my dogs.
About Me: