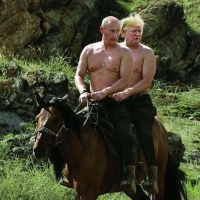 2,098
L3: Goomba
(402 until level 4)
WhatATimeToBeAlive
A

27 year old male gamer

Finland

Joined on

August 2nd 2017

, last online

on 31 January 2019

.
Profile Views: 2,418
Forum posts:

303 times

which averages

1 posts per day

VG$ 945.33
Hit And Run
15 comments posted on VGChartz news articles.
1st Birthday
Has been a VGChartz member for over 1 year.
Trust Me, It'll Have Legs
100 replies made to user's most popular thread.
Leaving Limbo
100 posts on the gamrConnect forums.
So You Came Back For More, Huh?
Logged in a second time.
'Ello Princess!
Awarded for signing up.