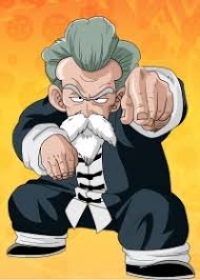 2,359
L3: Goomba
(141 until level 4)
DroidKnight
A

42 year old male gamer

United States

Joined on

September 17th 2016

, last online

4 hours ago

.
Profile Views: 1,431
Forum posts:

413 times

which averages

1 posts per day

VG$ 1000.00
Harvest Time
Logged in at the start of Spring.
Mighty Heart
Logged in on Valentine's Day.
So You Came Back For More, Huh?
Logged in a second time.
Leaving Limbo
100 posts on the gamrConnect forums.
'Ello Princess!
Awarded for signing up.
1st Birthday
Has been a VGChartz member for over 1 year.
Trust Me, It'll Have Legs
100 replies made to user's most popular thread.
Recent Wall Posts
View more
Slarvax
posted something on
DroidKnight's wall
:
Hey. Could you check this question I have from the MAU tourney?

http://gamrconnect.vgchartz.com/post.php?id=8324436
Favourite Games
This list only shows a selection of games from this user's favourite games.
View all games
Biography
Occupation: Self-Employed
Education: College grad.
Height: 0'0
Eye colour: Brown
Hair colour: Black
Zodiac sign: Leo
Relationship status: Single
Favourite Games: Elder Scrolls Online, Minecraft, Battlefield 4, Baldur's Gate series, Rocket League, most shooters and RPGs.
Favourite Music: Classic Rock, Classical, modern Rock
Favourite Films: Tv series (all star treks) Stargate series. LotR and Hobbit movies.
Favourite Books: Epic fantasy genre, horror. Dark Tower series, Wheel of Time series, Song of Ice and Fire series, Shannara series.
Favourite Food: Steak
Hobbies: Reading, gaming and drawing.
About Me: I like to work hard; then play hard.