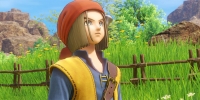 2,370
L3: Goomba
(130 until level 4)
HandofPrometheus
A

20 year old male gamer

United States

Joined on

April 2nd 2015

, last online

2 hours ago

.
Profile Views: 2,008
Forum posts:

612 times

which averages

0 posts per day

VG$ 1000.00
Haunted
Logged in on Halloween.
Open For Business
Earned 10 badges.
3 Years
Has been a VGChartz member for over 3 years.
Harvest Time
Logged in at the start of Spring.
Mirror Image
Awarded for uploading an avatar.
Mighty Heart
Logged in on Valentine's Day.
So You Came Back For More, Huh?
Logged in a second time.
Trust Me, It'll Have Legs
100 replies made to user's most popular thread.
Leaving Limbo
100 posts on the gamrConnect forums.
'Ello Princess!
Awarded for signing up.
2 Years
Has been a VGChartz member for over 2 years.
1st Birthday
Has been a VGChartz member for over 1 year.
Favourite Games
This list only shows a selection of games from this user's favourite games.
View all games
Biography
Occupation: Suffering in college
Education: Stuck in college
University: City Tech
Height: 6'0
Build: Slim
Eye colour: Brown
Hair colour: Black
Zodiac sign: Virgo
Relationship status: Single
Favourite Games: Witcher 3, Pokemon Soul Silver, Injustice 2, Overwatch, Gears of War 3, Phantasy Star Portable
Favourite Music: various types
Favourite Films: hmmm...don't know
Favourite Books: Harry Potter, Powder Mage, Stormlight Archives, Shades of Magic
Favourite Food: Pizza, French Fries, Chicken, Rice, Waffles, Spaghetti, BAKED Macaroni and cheese, Bagels, a lot more!
Hobbies: Reading, video games, watching shows and movies
About Me: I'm an introvert