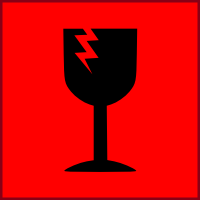 2,683
L4: Grunt
(2,317 until level 5)
FragilE^
Apples and oranges
A

29 year old male gamer

Sweden

Joined on

June 10th 2014

, last online

3 hours ago

.
Profile Views: 4,191
Forum posts:

647 times

which averages

0 posts per day

VG$ 1000.00
4 Years
Has been a VGChartz member for over 4 years.
Open For Business
Earned 10 badges.
Harvest Time
Logged in at the start of Spring.
Mighty Heart
Logged in on Valentine's Day.
So You Came Back For More, Huh?
Logged in a second time.
Hit And Run
15 comments posted on VGChartz news articles.
Leaving Limbo
100 posts on the gamrConnect forums.
'Ello Princess!
Awarded for signing up.
3 Years
Has been a VGChartz member for over 3 years.
Making Friends
10 friends on gamrConnect.
2 Years
Has been a VGChartz member for over 2 years.
1st Birthday
Has been a VGChartz member for over 1 year.
Favourite Games
This list only shows a selection of games from this user's favourite games.
View all games
Biography
Occupation: Master Student
Education: Computer Science
University: Mah
Height: 5'9
Build: Slim
Eye colour: Blue
Hair colour: Brown
Zodiac sign: Libra
Relationship status: Single
Website: youtube.com/ryuouken
AIM: -
MSN: -
Favourite Games: RTS and RPG. No particular order: DotA, Super Mario World, Starcraft
Favourite Music: Amatuer youtube artists. Lots of brony music.
Favourite Films: Thought provocing and deep
Slice of Life
Favourite Books: Terry Pratchet and Stephen King and Harry Potter and Game of thrones and stuff.
Favourite Food: Meat and home grown vegetables
Hobbies: Using the computer. >.>
About Me: I'm me!