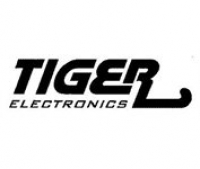 12,301
L6: Splicer
(7,699 until level 7)
generic-user-1
A

87 year old male gamer

Germany

Joined on

December 8th 2013

, last online

on 27 April 2017

.
Profile Views: 10,463
Forum posts:

3,947 times

which averages

3 posts per day
Banned

(Expires: 9th Jul 10)
Permaban - Flaming (You were giving a final warning only a week ago to leave the religious intolerance out of your posts and respect the community's diversity in faith. You have not been able to do this, so we can no longer have you on the forum.) ~ RavenXtra
[7585039]
Watch Your Back!
Received 10,000 profile views.
First Rung Of The Ladder
Earned 10,000 gamrPoints
Making Friends
10 friends on gamrConnect.
1st Birthday
Has been a VGChartz member for over 1 year.
Littlest Genocide
1,000 posts on the gamrConnect forums.
Favourite Games
This list only shows a selection of games from this user's favourite games.
View all games
Biography
Height: 0'0
Eye colour: Blue
Hair colour: Ginger
Zodiac sign: Cancer