Guys a new REAL leak, videocardz.com is very reliable, as I have been predicting, Navi can reach 2ghz+
Anonymous sources are never wrong 😶 pic.twitter.com/vokzQMoDqM

— VideoCardz.com (@VideoCardz) May 13, 2019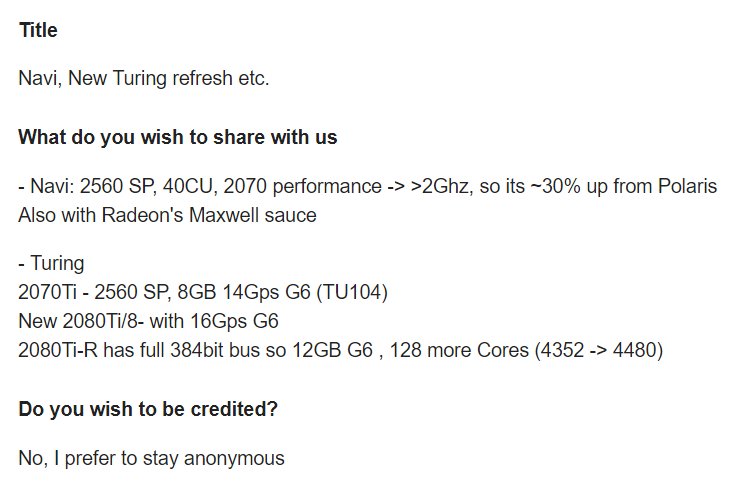 All those youtube rumors are fake and this one is real, it's Navi 10 and PS5 will have a cut-down navi 10 = 36 CU's clocked at 1,8ghz giving 8,3TF :) it's almost over now hehe.
Edit: Looked at pc gaming benchmarks to see where performance should land. The PS5 should have around geforce 1080/Vega64 performance if this information is correct.
Last edited by Trumpstyle - on 14 May 2019
"Donald Trump is the greatest president that god has ever created" - Trumpstyle
6x master league achiever in starcraft2
Beaten Sigrun on God of war mode
Beaten DOOM ultra-nightmare with NO endless ammo-rune, 2x super shotgun and no decoys on ps4 pro.
1-0 against Grubby in Wc3 frozen throne ladder!!